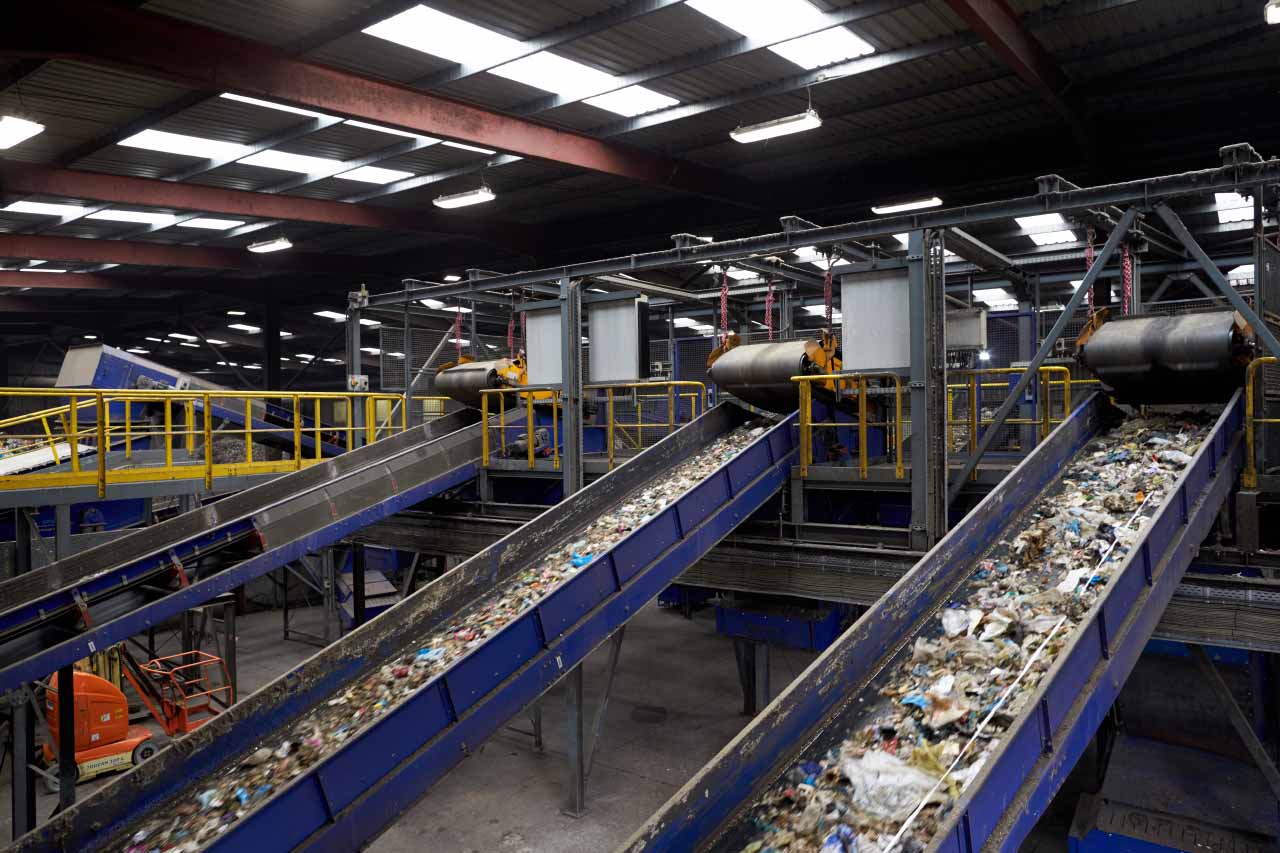 Both sites have excellent transport links, providing a quick and efficient service for third party waste inputs. These include on-site rail links which provide highly cost-effective transport option for large volumes of waste and our alternative fuel products.
Both facilities include an impressive range of technologies capable of processing both commercial and municipal waste. These include:
Bio-Drying
The vast majority of waste that we process passes through our bio drying facility to drive off excess moisture. In addition to reducing the volume of the material, this makes it easier to process and to recover additional recyclable material. It also minimises the moisture content of our alternative fuel products making them highly energy efficient.
Automated recycling lines
These incorporate a range of technologies such as:
Trommels & Screens – fines, glass, stone
Magnets & eddy current separators – ferrous & non-ferrous metals
Ballistic separators – 2D from 3D fractions
NIR (Near Infrared Technology) – plastic polymers inc. PVC
As a result, we divert over 95% of the material we process through our facilities from landfill.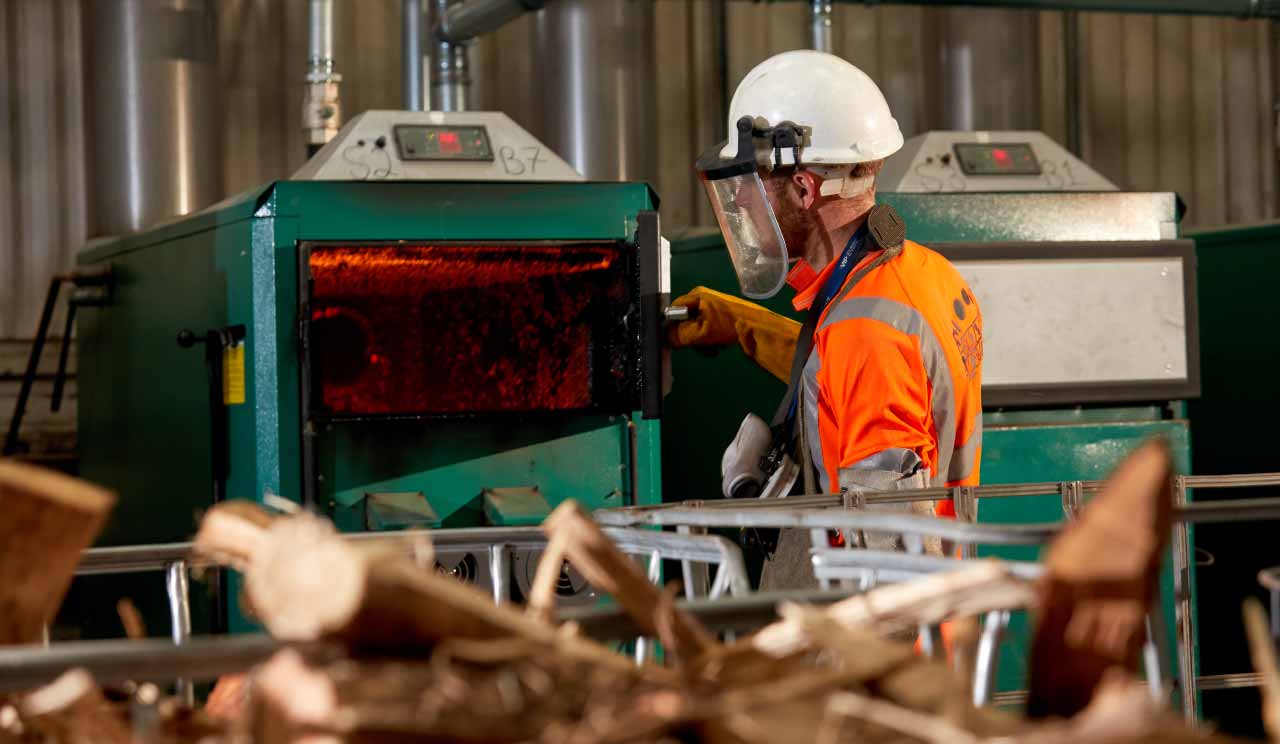 Manual picking lines
There is still no better technology than the human eye. Our manual picking lines, which confirm to the highest health and safety standards, are used to either remove unwanted materials that contaminate recycling streams or to pick additional recyclates. This enables us to optimise the commercial and environmental value of the material we process.
Fuel Production
Our subsidiary, Eco-Power Fuels, utilises the material that cannot be recycled in the production of its sustainable fuel products. This ensures the energy value of this material is captured and that virtually none of the material we manage needs to be landfilled. Our alternative fuel products include Eco-Power Pellets, SRF, RDF and biomass products. For more information click visit eco-powerfuels.com.